Stillwater Condo, Florence, OR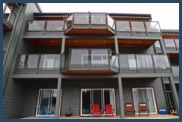 Our 11-unit condominium property was facing significant and ongoing water damage, due to shortcomings of the original construction. Because of our location on the coast and the complexity of the project, several construction companies would not even look at it. Others that did refused to bid on the project. Fortunately for us, Clearwater agreed to help us out.
After meeting with our association board of directors, Jed and Ryan agreed to speak to our entire membership. They gave a very professional presentation and patiently answered all questions and concerns. They were friendly, personable and demonstrated an ability to break down complex construction issues so that our membership could understand what needed to be done and the scope of their work.
This large project was completed on time and on budget with no hidden or additional costs. The quality of work could not be better. They are educated, experienced and up to date with new innovations and technologies.
While performing the work, the crews were very considerate of our residents, and took the time to advise us ahead of time of potential impacts to individual units. There was not one single complaint from any of our residents regarding the process or the conduct of the crews. They were true professionals. Upon completion, Clearwater followed up exactly as they said they would. They were always friendly and did not make us feel as if we were imposing on them.
It is hard to believe that you can still get this type of professionalism, quality work, and customer service, before and during construction. It was truly a pleasure to do business with them.
The Stillwater Homeowner's Association gives the highest possible recommendation to Clearwater Construction. They not only saved our property from condemnation, they made it better than new! We would be happy to discuss the experience we had with this excellent company. Please feel free to contact us.
Randy Harrison
President
Stillwater Board of Directors
Mill Creek Condo, Portland, OR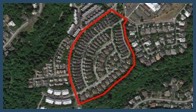 To the Team at Clearwater Construction-Jed, Ryan & Carlos and every other Clearwater associate that participated in the repair efforts at Mill Creek,
Mill Creek would like to extend a loud and well deserved thank for your efforts to bring our structures up to industry standard relative to water intrusion and repairs. Your teams thoughtful consideration to our unit owners and residents to solve our problems with little, if any, disruption to our daily lives exceeded expectations.
Attention to detail, problem solving and thoughtful suggestions were everyday characteristics of your teams efforts. And, everyday a smile and "we can take of that" attitude were present in all or our dealings. The care of our property, our residents and community were not infrequent jesters but everyday standards.
Our structures are better, look better and will be better for our residents for many years to come. Planning, execution, follow through, follow-up, on time and on budget! Frankly, you guys were all we could hope for and more.
Speaking for Board and myself, references gladly offered to future clients.
Warmest Regards and Sincere Thank You.
Greg Nelson & Mill Creek Board
Meridian Heights, Newberg, OR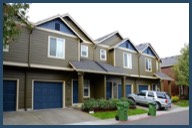 This letter is a testimonial to the quality of work performed by Clear Water Construction. Our homeowners association chose Clear Water as the contractors to correct construction defects in our condominium complex. We choose Clear Water due to Jed Jensen and Ryan Emery's presentation and their years of experience, forthright communication and commitment to correcting our issues correctly. They and their crew were exceptional to work with. We found Jed and Ryan exceptionally knowledgeable about all the phases of our project, and very concerned and attentive to detail.
Clear Water's crew are clean, hard working and very polite, which was important to us since homeowners were living in their units during construction. Communication was great and we felt very comfortable talking to either Jed or Ryan, or their lead worker, any time we had questions or concerns.
Our homeowners also have expressed great praise for Clear Water, both in quality of work, and the professionalism of the crew. Our three month project came in on time, and we were presented with no major surprises monetarily.
Our condominiums now look even more beautiful than they did when they were new. If we ever have construction needs in the future we will not hesitate to call Clear Water again. We welcome you to contract Jed or Ryan for our address so that you can drive though and see their work for yourself, or for my phone number to call me, or our other board members, for more detail.
Sincerely,
Lahna Avery, HOA board president
Meridian Heights Townhome Condominiums
"Ryan and Jed have done a variety of projects for me during the past six years. They have done everything from basic framing to detailed finish work. All their work has been excellent. They are also a pleasure to work with. They are quick and efficient. They show up when they say they will; if they are delayed they call. If a problem is encountered on the job they always come up with a creative solution. They clean up the job site daily before leaving.

I recommend them without reservation. Hire them for your project and I am sure you will be pleased. If you would like to talk to me ask them for my phone number and give me a call."
TN
Portland, Oregon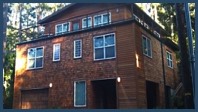 Clearwater construction was recommended to us by a forensic architecture firm to rebuild our leaky house in Manzanita. Jed and Ryan did an exceptional job, and finished on time and on budget. We have since used them for several small projects on our house in Portland, and continue to be impressed with their skill, integrity, and reasonable fees. They are really nice guys as well, and are a pleasure to work with. We can recommend them without reservations.
Sincerely,
Cliff and Sally Canepa